Yes!!! J Cole dropped his new single on 21st of January and I'm not even lying the song is straight fire. The beats are crazy, lyrics impeccable and flow is just sick. On this song, Cole states that he is the middle child of hip-hop because he represents both old school and new school hip-hop.  He talks about how the society normalizes drugs and make it seem like the new "cool."  But if you have been following him, you'll know that he had spoken about this in his last album KOD.
Let's break down the Middle Child bars that caught my attention.
J Cole is one of the most chill rappers alive, he just drops good music and moves out the way, hence a lot of people claim that he is underrated. On this song, the hook implies that he is getting ready to drop more songs, an album maybe? This is how it goes:
Niggas been countin' me out
I'm countin' my bullets, I'm loadin' my clips
I'm writin' down names, I'm makin' a list
I'm checkin' it twice and I'm gettin' 'em hit
In his first verse, Cole says that he doesn't do cocaine or pop pills, he hits blunts once in a while though.
I do not snort powder, I might take a sip
I might hit the blunt, but I'm liable to trip
I ain't poppin' no pill, but you do as you wish.

He goes ahead and talks about how money is no good if your niggas are broke. Here he referred niggas to as family, friends or anyone that is close to you. And he mentioned Lebron because he is helping people around him to get money and feed their families
What good is the bread if my niggas is broke?
What good is first class if my niggas can't sit?
That's my next mission, that's why I can't quit
Just like LeBron, get my niggas more chips
He also addressed the beef that people think he has with Drizzy (Drake). Remember when he dropped his single "False prophets?" back in 2016? Some fans speculated that he dissed Drake, Kanye and another name that was thrown around was Wales' who actually responded with a diss track called Groundhog Day. Cole clears the air, he said he has no beef with Drake, they are actually cool and people should stop acting like two legends cannot co-exist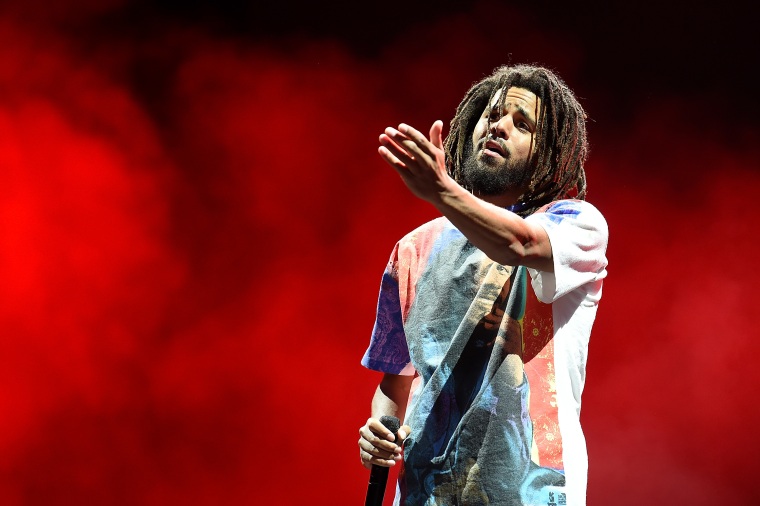 Just put the Rollie right back on my wrist
This watch came from Drizzy, he gave me a gift
Back when the rap game was prayin' I'd diss
They act like two legends cannot coexist
Cole is not like other rappers that chase beef and clout and attention.
But I'd never beef with a nigga for nothin'
If I smoke a rapper, it's gon' be legit
It won't be for clout, it won't be for fame
It won't be 'cause my shit ain't sellin' the same
It won't be to sell you my latest lil' sneakers.
On his second verse now he talks why he is the middle child of hip-hop, he says:
Just left the lab with young 21 Savage
I'm 'bout to go and meet Jigga for lunch
The lab I think he means Studio and 21 Savage is a young rapper that is doing so well in the industry right now, who also dated Amberose, Wiz Khalifa's baby mama. So JCole just left the lab with 21 Savage and he is about to meet Jigga (Jay Z) for lunch. Jay Z is one of the greatest rappers of all time and he represents old school hip-hop. Now you see why JCole is calling himself the Middle Child?
Money in your palm don't make you real
Pistol in your hand don't make you real
Check out the song and let me know what you think.